& its surrounding area ...
Visit of our cannery specialized in sea products and its shop. Monique, always enthusiastic will be please to show you and offer to taste her products such as French bean from the sea (haricots verts marins) Parsley from the sea, Fish soup with seaweeds…. Free Tasting and guided visit.
Tel. 02 98 61 14 14
The landing stage for the island of Batz is at a 2-minute or 8-minute (at low tide) walk from the hotel. Explore this little magical exotic island. Bike rentals available on site. From beginning of July till end of August : Start from Roscoff  Every 30mn from 8AM till 8PMde 8h à 20h Shift of schedules, in precise dates, inquire with the tourist office or shipping companies.
La Maison des Johnnies & de l'Oignon de Roscoff est un site culturel et patrimonial situé près du vieux port de Roscoff au 48 rue Brizeux.
The exotic botanic garden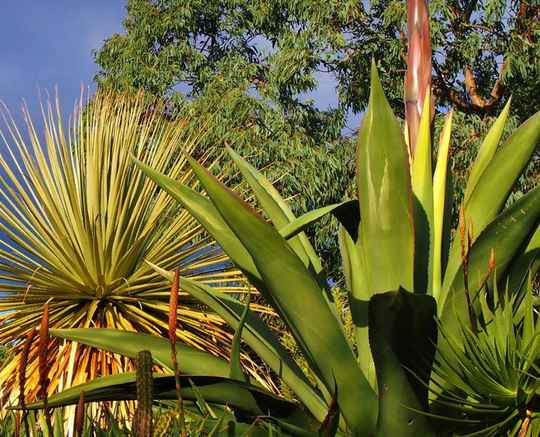 Founded in 1986 by a group of enthusiasts of subtropical plants, the exotic garden of Roscoff enjoys a mild and merciful microclimate. Overlooking the Bay of Morlaix, 15 minutes walk from the hotel, you will enjoy more than 3000 species of tropical plants, cacti, agaves and aloes.