THE RESTAURANT IS CLOSED EVERY MONDAYS

A genuine institution, the Chez Janie restaurant welcomes you to a beautiful panoramic dining room and a large sunny terrace overlooking the old harbour. ​
In a warm and friendly atmosphere, share a moment of pure delight. The chef offers an authentic and gourmet cuisine made from local produce. In our restaurant, the products of the sea and the land are in the spotlight. Enjoy quality local products depending on the catch of the day and on the season.
Come and discover our new menu specialized in Seafood and seaweeds…
Since dining should be a pleasure shared by all, we propose différents menu option for the smallest to the biggest gourmet, Our wine list has been prepared with the greatest care. Let yourself be amaze with our selection
(Rouille, emmental, garlic croûtons
Traditional Scottish smoked salmon
Roscoff fine onion pie& boucané fish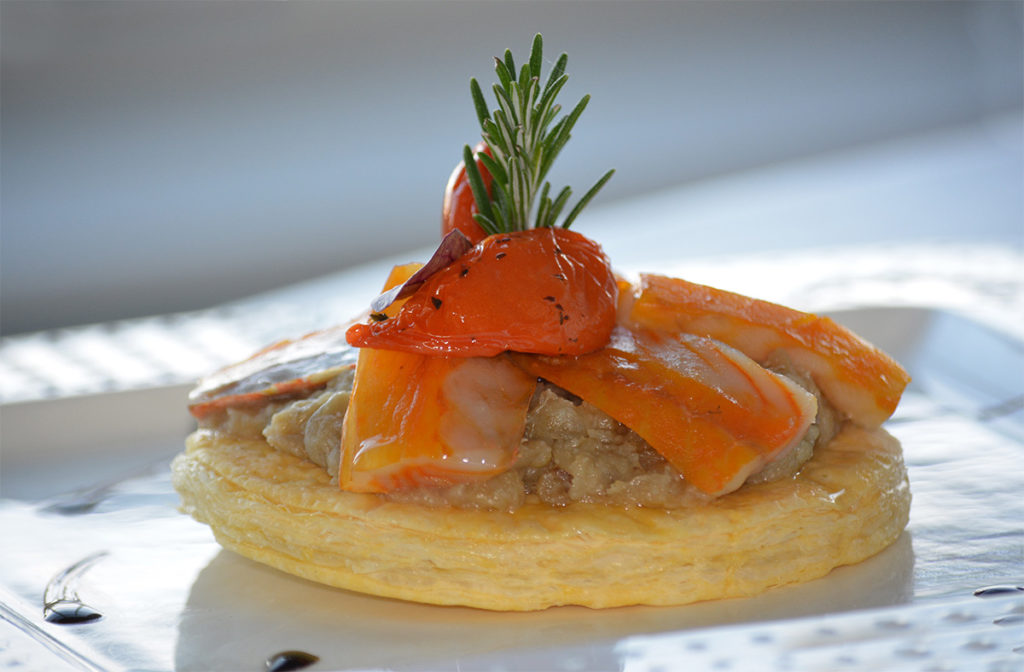 Tourteaux ou araignées selon arrivage
En direct de Concarneau, prix sur les ardoises selon l'arrivage
1/2 blue lobster & mayonnaise
price on the blackboard-
depending of fish market
Homard provenance Bretagne ou côtes Européennes (environ 450g)
only reservation and depending on the fish market  (environ 500g par personne)
Assiette de fromages & salade
Mousse légère au chocolat maison
Sorbet citron Sicile et Vodka
Sorbet pomme Verte granny & calvados
Profiteroles maison sauce chocolat
for childrens under 10 years old